All professionals at Avilio E. Muñoz, MD maintain the highest levels of accreditation and pursue ongoing education to stay abreast of the latest trends in the medical field. Read on to learn more about our staff's experience and training.
Meet the Doctor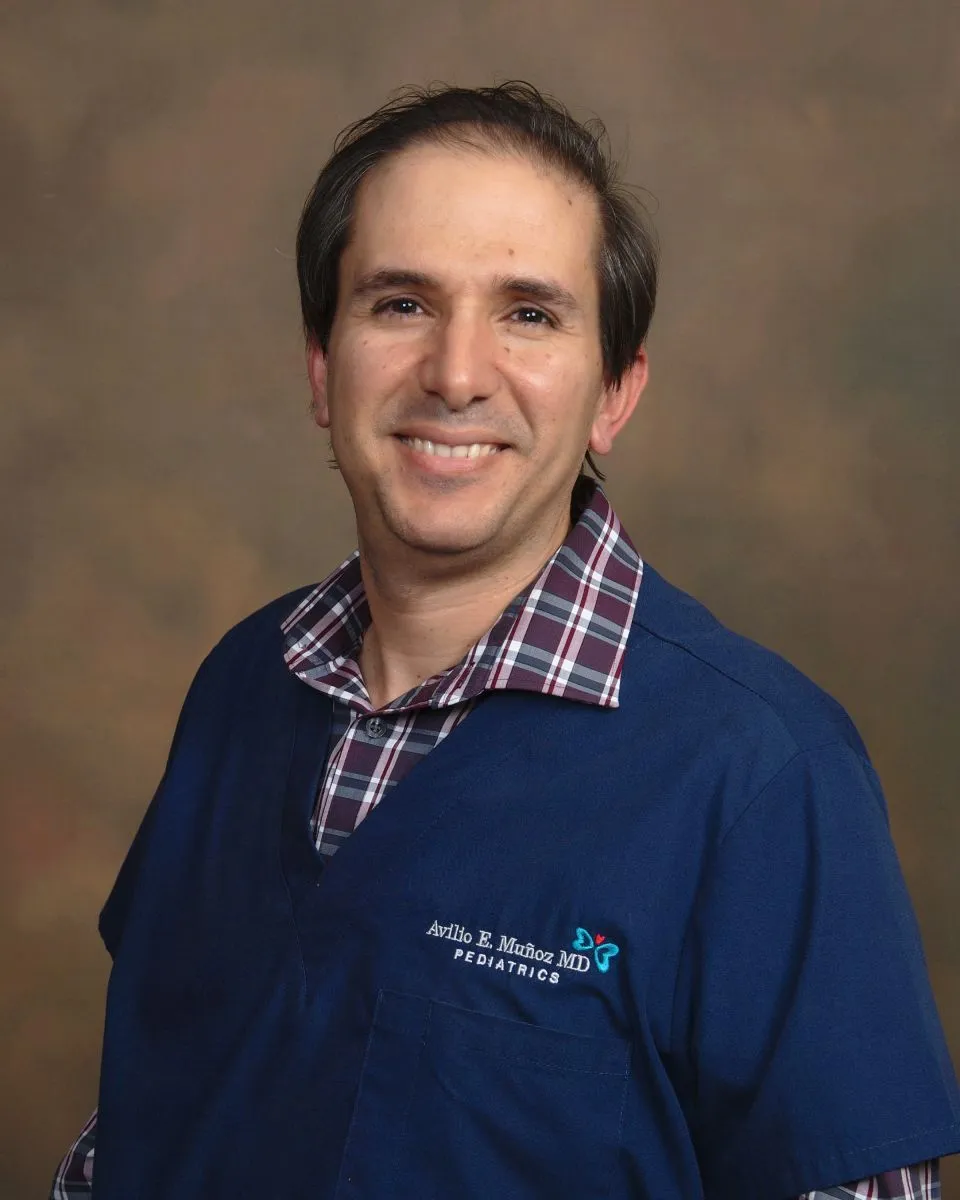 Professional Background
In 1996, Dr. Muñoz received his Medical Degree from Universidad del Zulia, Venezuela. He completed his residency in Pediatrics from Universidad del Caribe del Caribe, Bayamon, Puerto Rico in 2001.
" I love working with babies and children, and enjoy watching them develop and flourish into young adults. It has been a great honor to have my former patients select me to be the pediatrician for their own children."
Professional Associations
Dr. Muñoz is a Board member of the American Academy of Pediatrics, American Medical Association, and Society and Holistic Pediatric Alliance.
"I give thanks to my father, work partner, mentor and teacher who has practiced as a Gastroenterologist for 44 years and who has incorporated Chinese Medicine and Acupuncture and prolotherapy into his practice for 20 years."
Hobbies and Interests
Dr. Muñoz enjoys spending time with his family and three dogs. In addition to pediatrics, he loves participating in community races, reading, going to the beach, traveling, and watching sports.
Medical School
Universidad de Zulia, Venezuela, 1996 Doctor of Naturopathic Medicine (ND), USA, 2009
Internship/Residency
Universidad del Caribe, Bayamon, Puerto Rico, Pediatrics, 2001
Board Certifications
American Board of Pediatrics
Academic Appointments
Physician in Training Award, United States of America
Clinic Assistant Professor, USF
Chairman of the Department of Pediatrics, Washington State Hospital
Highest Quality in Patient Care Award from The National Institute of Quality Assuarance, Inc., USA
Hospital Affiliations
Saint Joseph's Hospital & Florida Hospital on Fletcher
Volunteer for the Shriner's Hospital, Tampa, FL
Clinical Interests
Holistic Health
Obesity
Weight Management
Nutritional Counseling
Allergies
Asthma
Meet the Staff
Nurturing Care for Kids and Family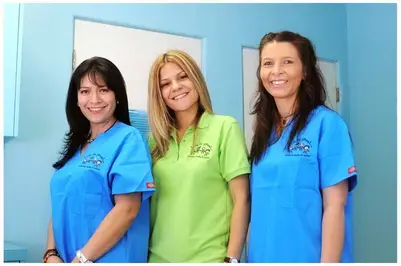 At our office we offer you quality individualized wellness care from a multi-disciplinary physician. Dr. Muñoz incorporates traditional and holistic medicine and he is dedicated to providing personalized and comprehensive health care for your children and your family. When you bring your child to our office, you can expect excellent medical care, convenient service, a friendly and respectful environment, as well as resources and counsel on raising healthy and happy children. Our care is given with an emphasis on nurturing and supporting the child and their family to achieve better health now and in the future.

"We work hard to be thorough and up-to-date and at the same time, educate patients and their parents so we can work together as a team. So when our patients visit, we not only learn together, we have fun together!"